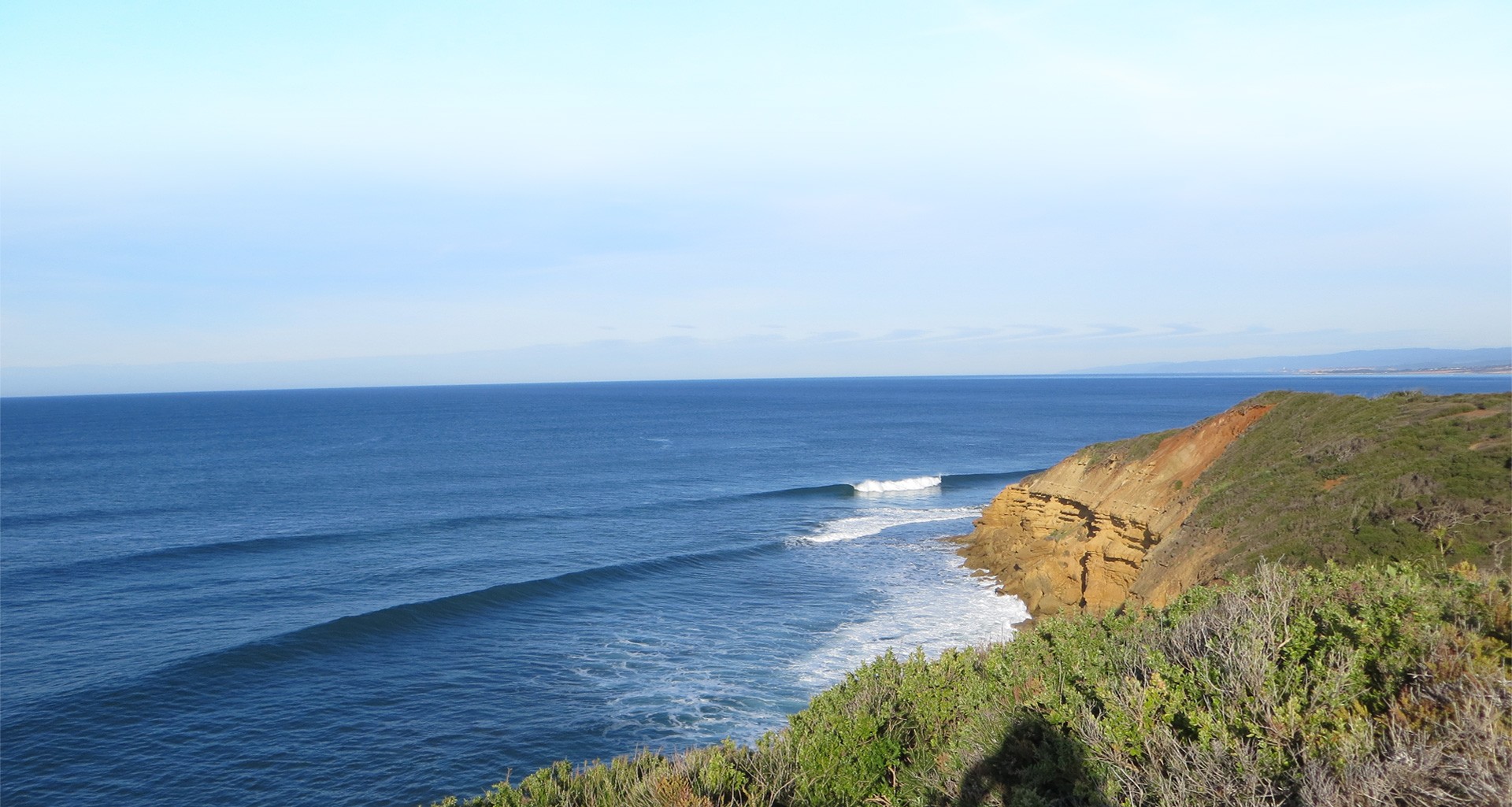 Learn to surf classes are run at Torquay, Anglesea , Ocean Grove Main Beach, Ocean Grove Raff's Beach, Pt Addis & Urquharts Bluff.
Fantastic fun!

Fully qualified instructors/lifeguards, first aid, WWC Cards.

Super safe!

Any age between 7 and 70

G Board soft surfboards used with various sizes

Full & short length wetsuits available

Max 1:8 instructor/surfer ratio
We provide specialised soft surfboards called
G Boards
, body boards and a choice of steamers (full length wetsuits) or spring suits (short arms and legs) according to the season. Hoods and boots are also available for the cooler months. Our surfboards are very stable and buoyant and ideal for beginners. They are extremely safe with no hard surfaces or sharp fins - great for boosting your confidence! We have boards in different sizes ranging from 7'6" to 9' to match your size and ability. No prior knowledge is necessary, although you should be confident in the water and able to swim at least fifty metres without assistance.
For the more advanced wanting to take their surfing to the next level why not have a
private lesson
with one of our senior coaches? Once you are consistently standing up in the white water we will introduce angled take-offs, bottom turns and trimming across the wave face. After that we'll teach you how to duck-dive your board, paddle with you out the back and put you in the right spot to catch green unbroken waves. You can use your own board or one of our soft boards, hybrid soft/hard board, fiberglass mini-mal, or even a short board, depending on your level of surfing and personal preference.
All you need to provide is your bathers and a towel.
Classes run daily (booking dependant) at
Torquay, Anglesea
and
Ocean Grove
main beach or Raff's Beach during the summer school holidays and on weekends through to Easter. Session times are generally @ 10am every day with an 8am class on demand. We also offer afternoon sessions at the
Ocean Grove
&
Urquharts Bluff
over summer. Groups of up to 5 people can also be run after 5pm at
Torquay
&
Anglesea
during summer. Lessons can also be run throughout the day at
Pt Addis
and
Urquharts Bluff
all year round.
Bookings are essential for all venues, group rates are subject to a minimum number of 4 surfers.
Meet at our trailers in the main surf beach car parks 15 minutes before the scheduled start time with bathers and a towel.


GIFT VOUCHERS are also available which can be posted or emailed to print.
Please select the location below for a site map and google maps link
Meet at our trailer in
Voss's Car
Park next to the Third Wave Kiosk. Voss's is the main surf beach car park overlooking the surf beach at the opposite end of the beach to the
Torquay
Surf Lifesaving Club. Enter from the end of the Esplanade then turn right at the roundabout into the surf beach car park (make sure you don't turn left into the Pt. Danger car park).
Click for Google map link
Meet at our trailer in the
Anglesea
Main Beach car park. We are usually parked near the main public toilet block on your left as you drive in.
Click for Google map link
Raff's Beach - Ocean Grove
Turn left at the Urquharts Bluff sign onto the gravel road and drive down the hill to the beach. Meet by the toilet block on the grass.
Please be careful of the entrance at the Great Ocean Road.
Click for Google Maps link